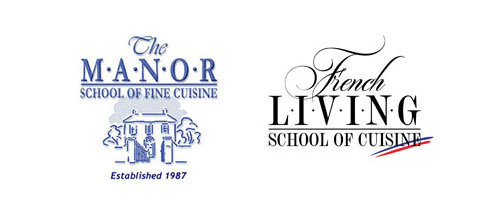 The Manor School of Fine Cuisine
(Formerly the Nottingham School of Cookery, Plumtree)
French Living
School of Cuisine
Bed & Breakfast >>
You can also enjoy a quiet break in this lovely Country Home, known for the first class breakfast.
We take bookings for bed and breakfast.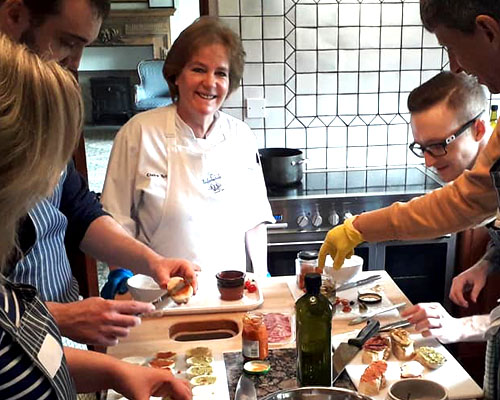 Celebrating 33 Years
Claire Roebuck founded The Manor School of Fine Cuisine in 1987.

Having now been established for 33 years, the school first opened its doors to residential guests in 1987 at The Manor School of Fine Cuisine, Widmerpool, in Nottinghamshire. The new school is tucked away in the peaceful village of Blingel in the heart of 7 valleys, about one hours drive south from Calais. The French Living School of Cuisine offers a wide range of cooking courses in a beautiful tranquil setting. We have courses in Classic and Modern French cuisine and a wide range of day courses covering other regions and aspects of cuisine. At most times of the year it is possible for individuals or small groups to extend their stay in order to enjoy the surrounding countryside, or to organise visits to places of interest.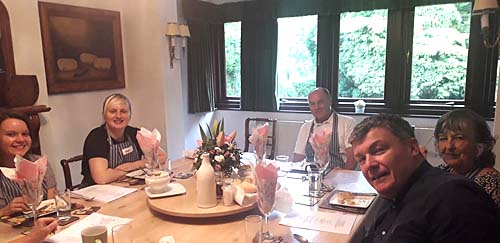 Residential short break cookery holidays and day cookery courses at the French Living School of Cuisine, in Hauts-de-France, northern France.
---
French Living School of Cuisine.
6 Chemin des Près, 62770 Blingel, Hauts-de-France, France.
Telephone 0789 1122616 (Free phone us on WhatsApp)
+33 9 88 40 19 53
Company Number 5865285