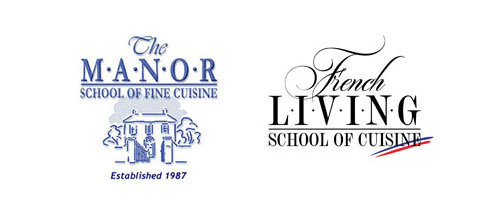 The Manor School of Fine Cuisine
(Formerly the Nottingham School of Cookery, Plumtree)
French Living
School of Cuisine
Bed & Breakfast >>
You can also enjoy a quiet break in this lovely Country Home, known for the first class breakfast.
We take bookings for bed and breakfast.
<< Day Cookery Courses
Soups and Sauces
At the French Living School of Cuisine in Blingel, France, we will be running a series of Day Cookery Courses.



Join us for this essential hands on cookery day course in the fundamentals of soup and sauce making. Learning to make key sauces and delicious soups will improve your cooking and instantly expand your repertoire. A great winter warmer. From mastering basic stocks, to simple pan sauces, hollandaise, mayonnaise and soups for many occasions - Bouillabaisse, leek and Stilton soup, New England corn chowder, mulligatawny, fruit and vegetable coulis, savoury relishes, béchamel sauce and sticky toffee sauce. Please do ask for any soups or sauces of your choice to be included.

For bookings and payments contact Claire.
Soups and Sauces Cookery Course
Sample Menu

Stilton and Mushroom Soup
~
New England Corn Chowder
~
Mulligatawny
~
Red and Yellow Sweet Pepper Coulis
~
Strawberry Coulis
~
Onion and Kumquat Relish
~
Sticky Toffee Sauce
~
Béchamel Sauce