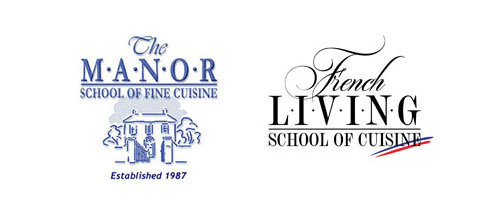 The Manor School of Fine Cuisine
(Formerly the Nottingham School of Cookery, Plumtree)
French Living
School of Cuisine
Bed & Breakfast >>
You can also enjoy a quiet break in this lovely Country Home, known for the first class breakfast.
We take bookings for bed and breakfast.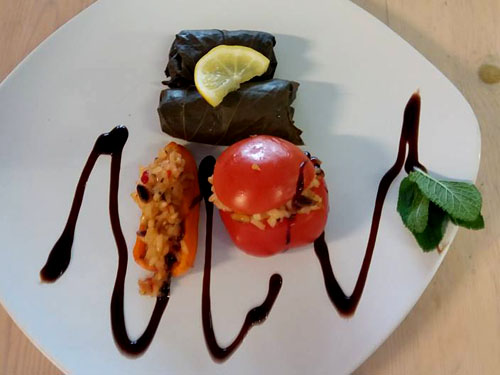 << Half Day Cookery Courses
Delights from Turkey
Half Day
At the French Living School of Cuisine in Blingel, France, we will be running a series of Half Day Cookery Courses.



The food of Turkey was amongst the five favourite cuisines of Escoffier and yet is one of the least known among world famous cuisines. We hope on this course to help you to become better acquainted with this lovely style of cooking and some classic Turkish delights.Among the rich specialities of Turkish cuisine are the succulent roasts and lamb dishes combined with fruits, onions and pine nuts. Vegetable dishes dressed with rice, the cold dishes of the Ottomans prepared with fragrant olive oils. We will explore some of their soups, salads and pickles. Exciting vegetable entrees including my favourite stuffed vine leaves and stuffed unleavened bread and classic pastries and desserts. Half Day courses run from 10.00am to approximately 2.00pm.

For bookings and payments contact Claire.
Turkish Cookery Course
Sample Menu
Humus
Pide
~
Mezze
Divan Borek
Stuffed Vine Leaves -Yaprak Dolmasi
Turkish Meatballs - Izmir Kofte
Stuffed Tomatoes or Peppers
Patlican Kizartma
~
Lamb with Yogurt
Bulgar Salad - Kisir
~
Fig Tart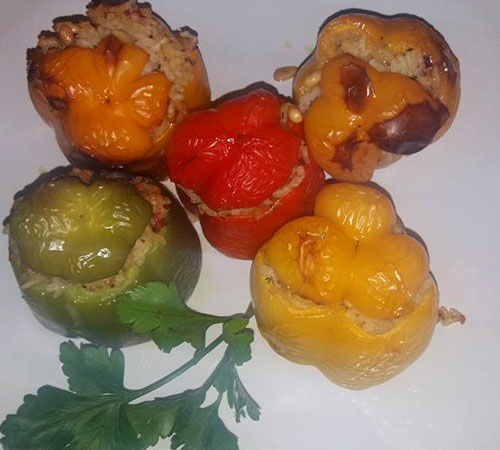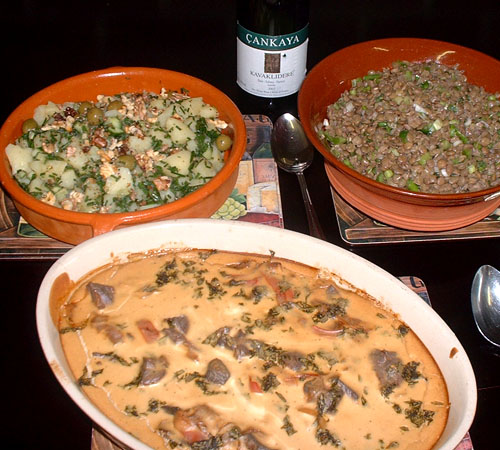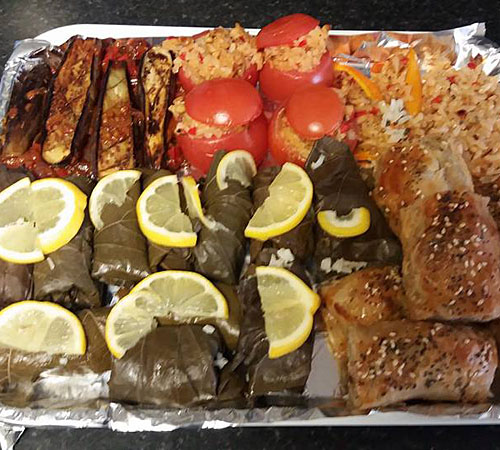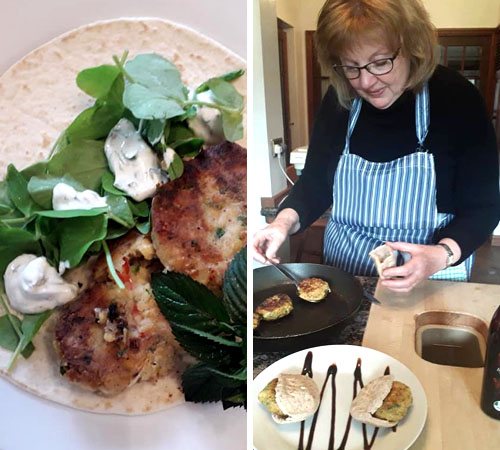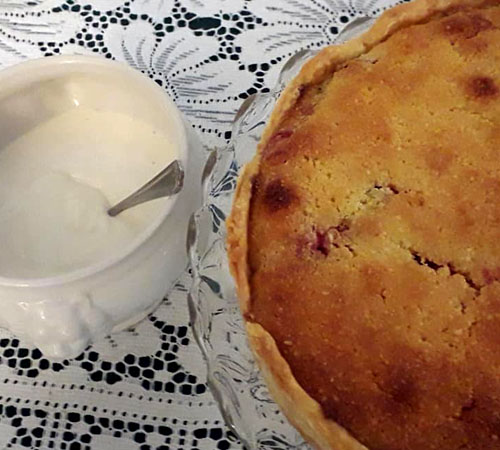 Turkish Half Day Cookery Course at The French Living School of Cuisine
---
French Living School of Cuisine.
6 Chemin des Près, 62770 Blingel, Hauts-de-France, France.
Telephone 0789 1122616 (Free phone us on WhatsApp)
+33 9 88 40 19 53
Company Number 5865285